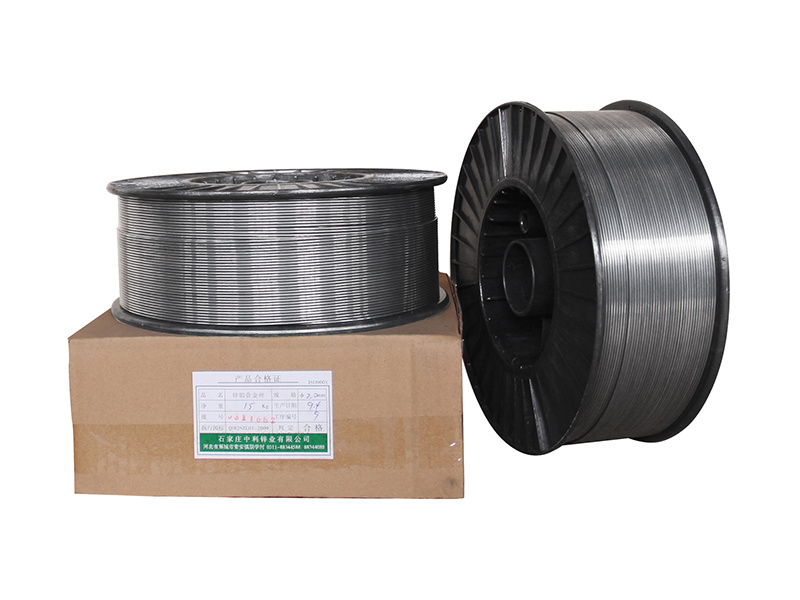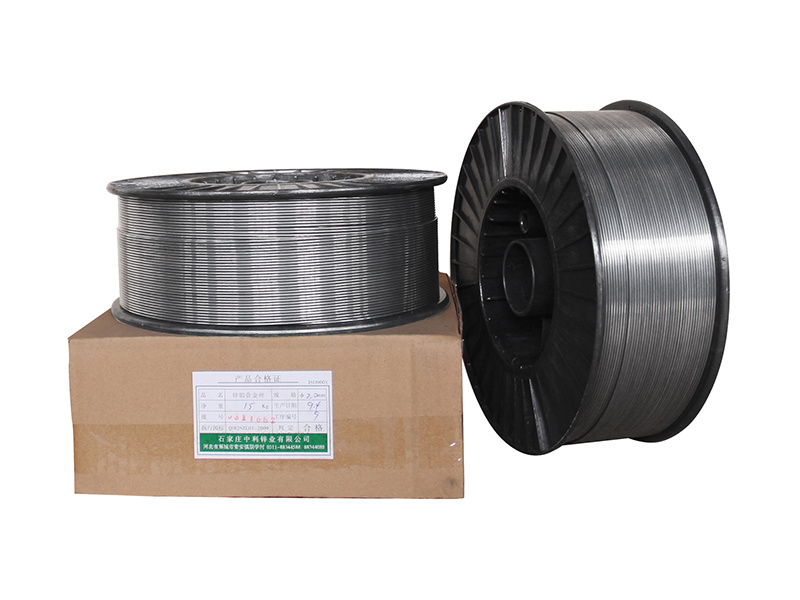 Zinc aluminum alloy wire
---
Product name:Zinc aluminum alloy wire Grade: 85/15(ZnAl15) 95/05 98/02 Specifications:Φ0.8mm-Φ5mm Standard: a、zinc aluminum alloy wire:GB/T 12608-2003 b、Row material:zinc ingots GB/T 470-2008, aluminum GB/T 1196-2017

---
Product name:Zinc aluminum alloy wire
Grade: 85/15(ZnAl15) 95/05 98/02
Specifications:Φ0.8mm-Φ5mm
Standard:
a、zinc aluminum alloy wire:GB/T 12608-2003
b、Row material:zinc ingots GB/T 470-2008, aluminum GB/T 1196-2017
Product packing
1、Plastic plate :10kgs/plate, 15kgs/plate
Plate size:outer dia 270mm, inner dia 52mm height 105mm
2、Barrel:
Large barrel:outer dia 460mm, height 280mm
Middle barrel:outer dia 570mm, height 380mm
Small barrel:outer dia 570mm, height 740mm
3、Coil:20kgs/coil, 25kgs/coil
Coil size:external dia 430mm inner dia 270mm height 90mm
Description of products:
Our zinc aluminum alloy wire adopts advanced production technology and strict quality control procedures. our products have a good surface and internal quality. The wire surface is smooth, no oil and burr, no scratch, scar knot. Our products are widely used in steel structure surface corrosion protection, container, bridge, derrick, storage tank, power tower, capacitor, metal bracket, nodular graphite cast iron pipe, transportation equipment and other surface spraying zinc corrosion protection industry. It has the following advantages:
a. The zinc-aluminum alloy coating has the stability similar to that of the aluminum spraying layer and the electrochemical protection similar to that of the zinc spraying layer. It is an ideal protective layer against seawater corrosion.
b. Compared with pure zinc wire and pure aluminum wire, its coating has the characteristics of strong adhesion, better wear resistance and corrosion resistance, superior construction performance, etc., zinc aluminum alloy wire as a sacrificial anode is sprayed on the surface of steel components, which can prolong the service life of components by 5-10 times.
1. Zinc aluminum ally wire chemical indicators
chemical composition%

Zn

Al

Pb

Cd

Pb+Cd

Sn

Fe

Cu

Si

8515

84-86

14-16

≤0.005

≤0.005

≤0.006

≤0.001

≤0.05

≤0.01

≤0.12

9505

94-96

4-6

9802

97-99

1-3
2. Physical indicators
| | |
| --- | --- |
| Term | index |
| Tensile strength Mpa | ≥200 |
| Elongation% | ≥40 |
| Melting point ℃ | 385-460 |
| Density g / cm³ | 5.6-5.8 |
3. Wire diameter size
| | |
| --- | --- |
| Diameter mm | Tolerance mm |
| 0.5~1.0 | +0.00 -0.03 |
| 1.0~2.0 | +0.00 -0.05 |
| 2.0~3.0 | +0.00 -0.06 |
| 3.0~4.76 | +0.00 -0.07 |
Mobile web site
---